We will be down for maintenance & updates this Tuesday, October 19th from 3PM to 5PM GMT
Game design for teams
Create, collaborate and prototype your interactive narratives from start to finish, in your browser.
Get started for free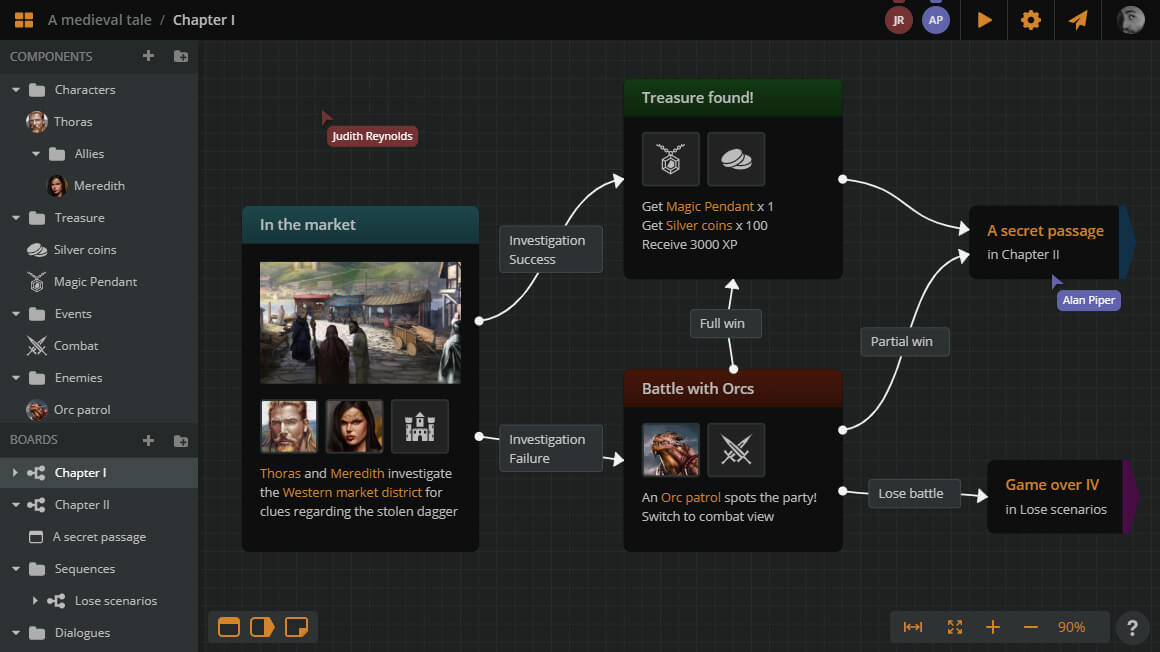 Used by amazing people at
A smarter way to design games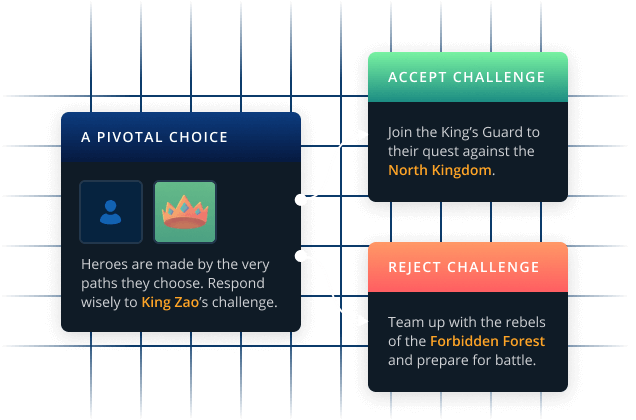 Visualize complex stories with ease
Say goodbye to long, repetitive docs. Write and manage all your storylines, characters and dialogues in one place. By breaking down your content in boards and components you can focus only on the sequence at hand.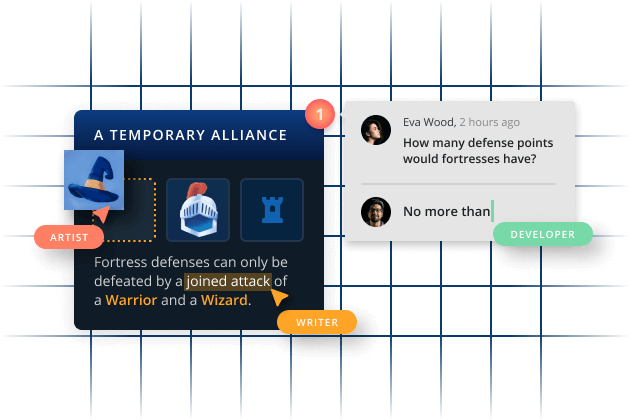 Collaborate
with your team
Co-design together in real-time. Send a link to your project to receive instant feedback from anyone, anywhere.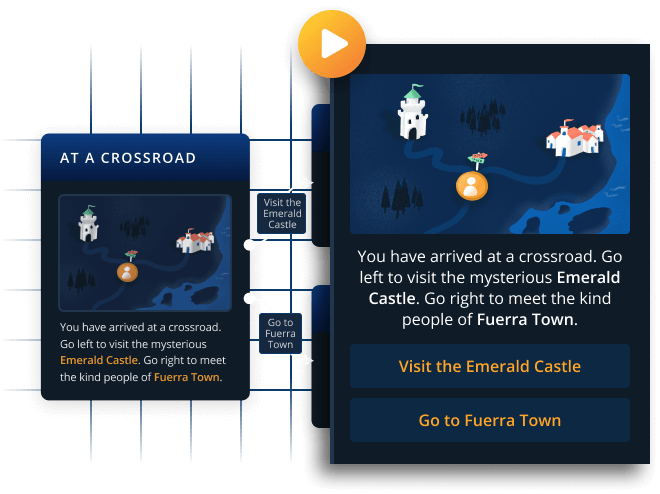 Prototype
your designs
Play through all your scenarios as a visual novel. Test and experience narratives the same way your players will.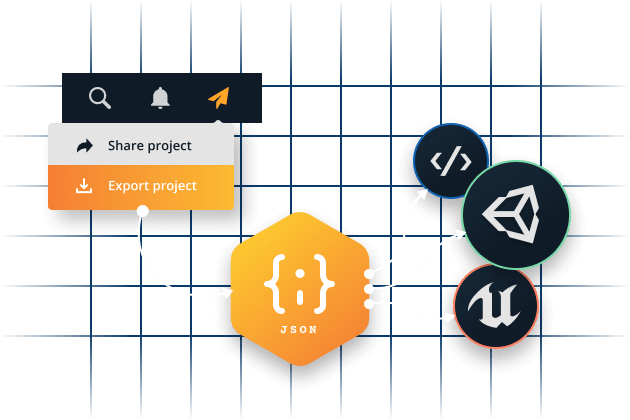 Integrate with your platform of choice
Bringing all your design work in your game is a click away. A flexible JSON export and a ready-made Unity plugin let you set up your own pipeline from design to development.
"We are using Arcweave a lot
for Story Bulding, Game Design...
and pretty much everything."

Antonino Truisi
Game Developer, Stigma Studios
Powerful features that adapt to your needs

BIRD'S EYE OVERVIEW
Visualize & explore the structure of your stories

INTERACTIVE SCENARIOS
Create branching dialogues with ease

SINGLE SOURCE OF TRUTH
Manage and reuse all your entities effortlessly

CROSS-PLATFORM ACCESS
View and edit your work on all devices